Michelle Castles is a Lake District-based sculptor who has spent the last 25 years observing the human form and capturing its essence in wire mesh.
"Inspired by figures in motion, Michelle's work has a living quality that embraces a moment in time."
"The translucency of the mesh gives an ethereal beauty, the illusion of figures transcending the physical and soaring into the spiritual."
"Delicate, beautiful and accessible, her sculptures delight, uplift and engage all who see them."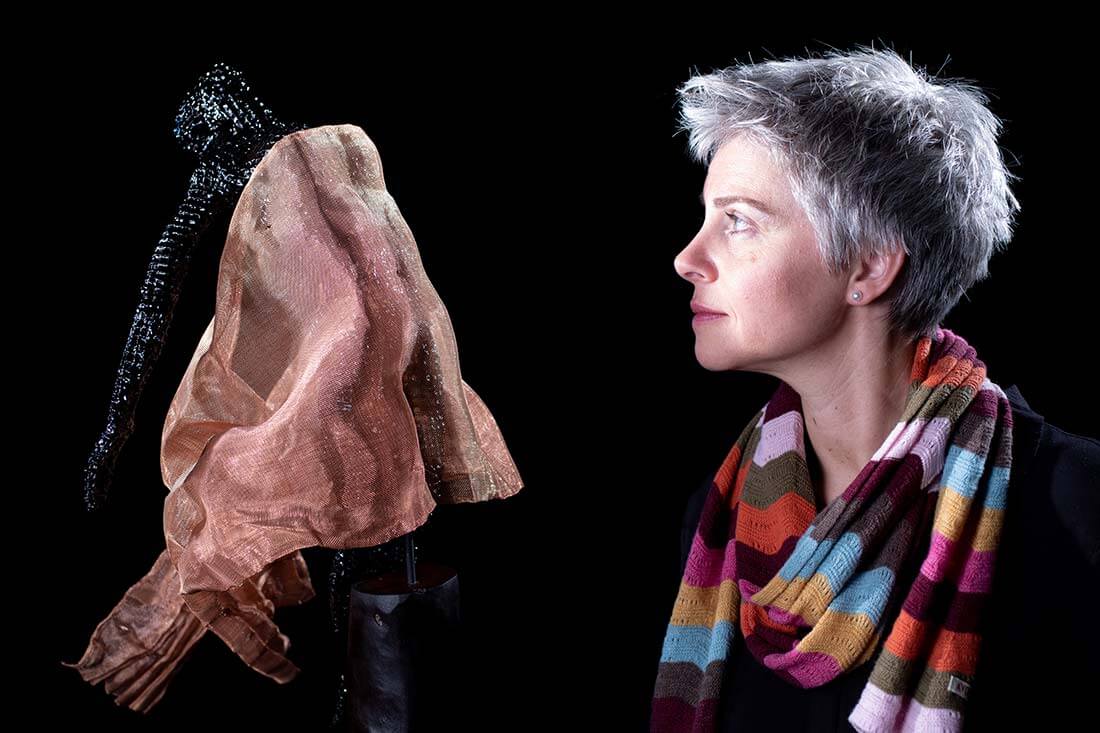 MICHELLE
Michelle Castles is an artist who has been working in the field of sculpture for the last 25 years.
Capoeira Sketches
Pencil sketches for a vibrant sculpture installation on the theme of Capoeira, a Brazilian martial art. These dynamic sketches capture ideas for the final sculpture.
Life Spiral Sketches
These drawings of individual soaring figures were used as the design for a large public sculpture in West Cumbria hospital.
Gallery
"I am a perfectionist – I'm hopelessly addicted to my subject."
Michelle's sculptures have a spiritual, living quality; they capture a moment in time – a dive, a sprint, a pirouette. Her trasnformative use of lighting elevates the industrial substrate into a human form with soul.