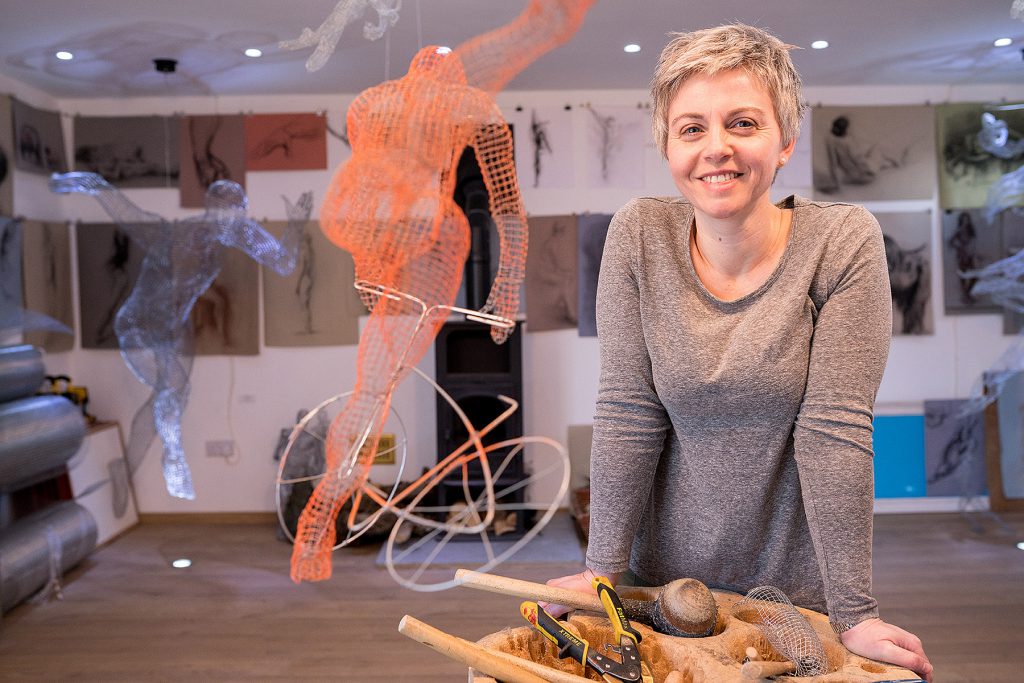 September 2018: Ciao to the Conductor and Capoeira…
The end of another great RHS Wisley exhibition and I have to say goodbye to 'The Conductor' who has gone to his new home in Guildford.
This month also sees the completion of my latest private commission which was all about Capoeira – an amazing and dynamic Brazilian dance.
The installation of this five piece sequence looks amazing in this London apartment.