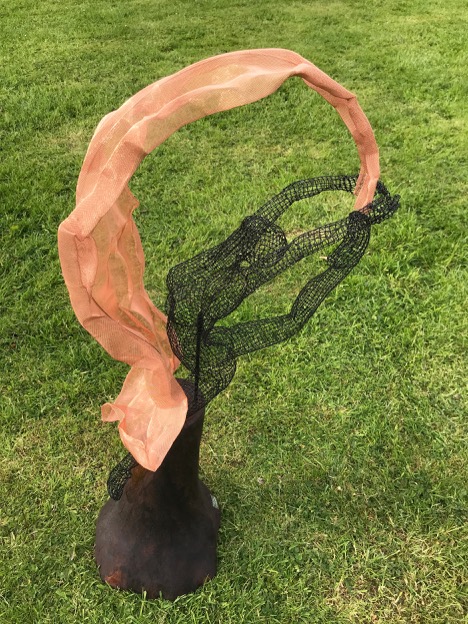 April 2018: Creative with Copper
This month I've been very creative with some gorgeous copper woven mesh.
Working with colour has not been within my radar previously, but now I'm enjoying putting together black and copper to create a blazing and enigmatic sculpture.
Inspiration came from the plinth made from ebonized grass tree roots, I decided to continue the theme by using a black powder coating finish for the sculptures of female dancers.
Then, to emphasize the feeling of movement I incorporated the copper mesh to represent free flowing material, held by the dancer and billowing out spectacularly.
Always a little bit tricky doing something different, but I'm loving pushing my comfort zone and really pleased with the results,